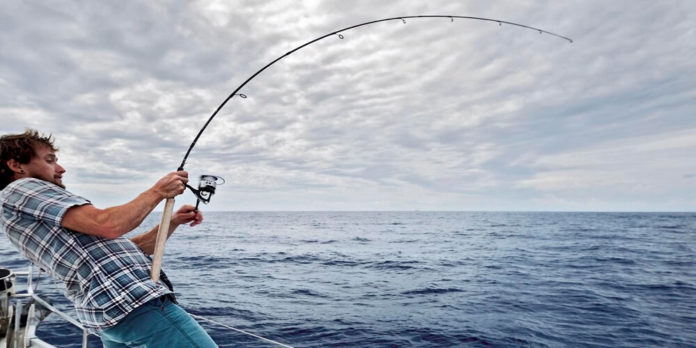 Yes, shopping for a cannes à pêche may sound all easy to you but if you think about it, it isn't quite so easy. The fact that there are lots of manufactures popping up every year has even made the job a bit more difficult.
So buying a fish rod these days, you need to be very cautious so you don't end up with the wrong product.
However, one good thing about having numerous manufactures around is that it increases competition.
With increased competition, the product becomes less expensive as every company is trying to sell. Reduced cost! What other news could be more appealing to an angler?
In this article, you will be provided with insight as regards things to consider when buying a fishing rod. You don't just want to get things at a cheaper rate, you also want to get durable products that will serve you well.
Things to Consider Before Buying a Fishing Rod
Length
The length of a rod is probably its most obvious feature. It is the gap it covers from the tip down to the butt. The length of a rod will determine what your casting distance should be and how accurately it will serve its purpose.
The casting distance of longer rods (over 7 feet) is often longer than the casting distance of a shorter rod (< under 7 feet). However the shorter a rod is, the more accurate it will be even if both are of the same power and action.
Another advantage of using a longer rod is that it gives more leverage on the hook set. Hence, they can accommodate more lines while you swing. If what you need is more leverage and distance cast then a long Fishing rod is most suitable. If not, consider getting a shorter one.
Power
This is the measure of a rod's strength, a determinant of how much weight it can carry. This feature is often mistaken for sensitivity by most people.
Using a rod with very light power will affect its accuracy and distance negatively. Also, too heavy ones lead to backlash issues and it reduces efficiency.
Action
This is the most neglected feature in Fishing Rods. Yet, it is very important for the rod's total performance. Action describes the rod flexes along the length of the blank.
If the Action of a rod is slow, it will flex around the butt. But for a faster Action rod, flexing takes place around the tip area. The sensitivity of a Fishing rod is strongly related to its action. If the action is fast, the rod will be more sensitive and if it is slower, it will be more forgiving.
If you need something that will be suitable for your finesse applications, you should go for a faster action rod. However, if you need a rod for moving baits with forgiveness, then moderate action rods are definitely your pick.
Conclusion
Having gone through this article, you now understand the basic things you should put into consideration before buying a fishing rod. So when next you hit the market, you know exactly what to look out for.