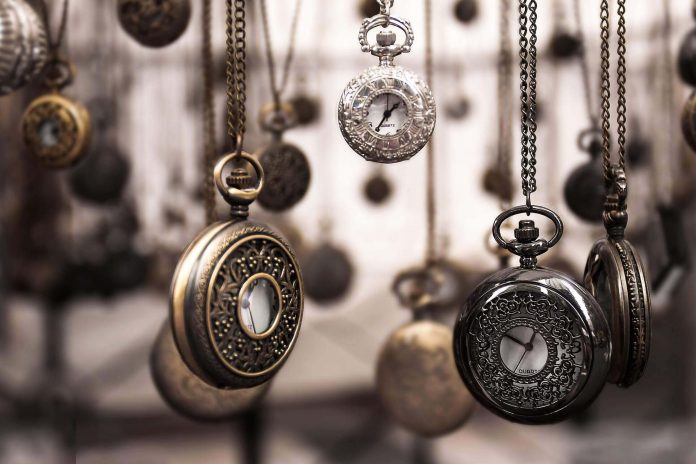 Are you are a newbie in the field of vintage watches or an enthusiastic pocket watch collector? If you are any of that, there are some things you must know before you decide to buy wholesale pocket watches. Here are some of the tips offered by a professional watch collector to assist you in finding the best vintage pocket watch.
Fake watches are everywhere
The market is flooded with counterfeit pocket watches. This is because dishonest vendors are trying to remake classic pocket watches as they hope to swindle innocent buyers. Irrespective of the type of watch you want, make sure you read the history and recognizable specs of the watch to spot a fake one. This will assist you to avoid being a victim.
If you want to flip vintage watches instead of collecting them, re-selling a counterfeit even unknowingly is an offense. Avoid purchasing fake watches altogether.
Purchase a unique piece if collecting for yourself
This means that you need to search for pocket timepieces that are not produced in masses or those that were one-off orders for unique events or essential persons. Companies that have closed down are desirable. This is true if they manufactured a signature timepiece or sold pocket watches for prominent individuals or occasion before closing down.
What is the condition of the watch?
Antique pocket watches are available in various conditions. Some might be scratched or scuffed while others might have discoloration on their dial. Make sure you look at the case, cover, and the face.
Remember to check and find out if the watch functions and what is the condition of the chain, if available. Humidity and water can lead to rust, and this can destroy the case and cause havoc on the interior of the watch. Most cosmetic blemishes are not a problem.
For vintage pocket timepieces, discoloration isn't a major issue. Problems that can be polished can't be considered when searching for a timepiece. A missing screw, a broken hinge can be repaired, but things like misplaced recognizable components and dents can be a huge problem and reduce the value of the pocket watch.
What is the brand of the watch?
Movado, Rolex, and other high-end brands have a chance to sell more. Most leading brands will retain both the value and condition of the watch better. The majority of collectors will pick one brand to concentrate on, buying pocket watches from that single branding and avoiding others.
Companies that have been producing watches for several years offer many antique watches in their collections. This gives watch collectors a plethora of options to choose from.
Buying vintage pocket watches needs to be a fun experience. If you realize that collecting watches is not fun or doesn't give you the joy that you once hard, its time you consider taking it seriously. Make sure you find out what you aren't doing right.
If you are a newbie in this kind of collectibles, make sure you pay attention to these tips when looking for the best vintage pocket watch. This will help you ensure you find the best timepiece and have a fun watch collection experience.