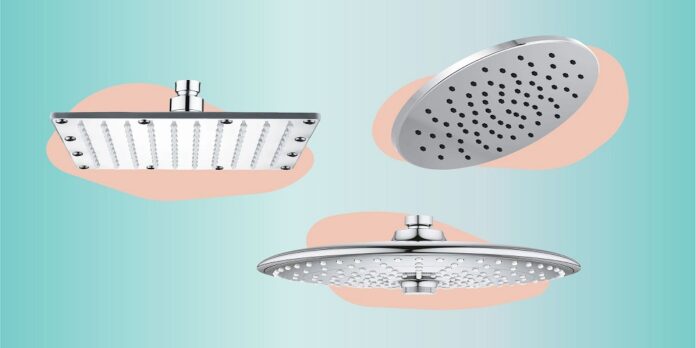 We all spend a significant amount of our lives in the shower, whether to think about life, sing along, or get ready for a big night out. A new shower head is one of the most affordable modifications you can make to your bathroom.
Do you need to buy a new showerhead? First, you need to know about the best shopping platform, from which you should buy your shower head.
Declinko is the online shopping website having the best and cheap bathroom supplies. However, given the wide variety of shower heads available, how can you know the best option?
In this article, I'll discuss the best two shower head varieties, their advantages and disadvantages, and everything else you need to know to choose one of the suitable shower heads for your bathroom.
What are Ceiling Mounted Shower Heads?
Have you ever longed to stand outside in the rain, but detested having wet garments on you? This feeling can be recreated using a ceiling-mounted rain shower head, and you can do it in the privacy of your shower! It feels incredibly soothing and very natural to take a bath when water flows over your entire body from one of these fixtures.
Top ceiling-mounted shower heads are relatively common. These shower heads spray directly below and are situated on the ceiling, as their name suggests.
What are Wall Mounted Shower Heads
The standard option is wall-mount shower heads, sometimes referred to as fixed or single shower heads. These shower heads are typically seen in modest condos and tiny apartments. These brief shower heads are not only very affordable but also simple to install.
Although shower heads with various flow mechanics are available, such shower heads provide a fundamental water flow.
What is the Difference?
It's time to discuss wall-mounted shower heads to compare them with another kind.
Pros and cons of wall-mounted shower heads
The cost of wall-mounted shower heads is on the lower end of the range. They require less maintenance and have fewer moving parts, making them simple to install.
Wall-mounted shower heads' benefits include cheap maintenance costs and adjustable height and water spray. It can replace quickly in a few steps of installation.
The only drawback of wall-mounted shower heads is the lack of fashion options. A few designs are available for this kind.
Pros and cons of ceiling-mounted shower heads
Let's talk about the ceiling shower head. Installing ceiling-mounted rain shower heads can be more expensive because pipes must be run on your roof. These fixtures' exquisite, sleek designs can add a touch of class to your bathroom.
The benefits of a ceiling shower head include a Sleek aesthetic and a soothing showering experience.
The drawbacks are lower water pressure, limited adjustment and spray settings, and pricey installation compared to other shower head types.
Conclusion
You now have it. All the information you need to know about the wall and ceiling mounted shower heads.
I hope this post has made it easier for you to decide what kind of shower head you have right now and what kind you want for your new bathroom or shower update.