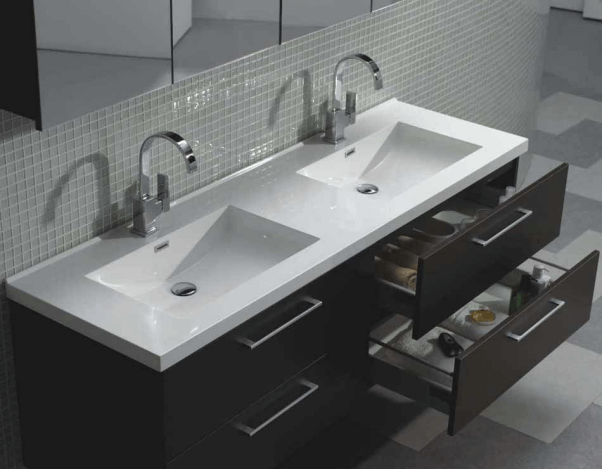 Are you renovating your bathroom? If so, you have come to the pressing question of whether you should settle for one or two sinks. But, it's good to know there are advantages and drawbacks to every configuration. Some baths are highly likely more suitable for a double vanity than others. However, at the end of it all, you should make a viable decision that works well for you and your space.
That said, there are various distinct pros to investing in a double vanity, mainly if it's in the master bathroom. This article seeks to compare the advantages of a single and double bathroom vanity and conclude which is ideal for your bathroom remodel. It also discusses the variety of types as well as styles you need to expect to see from double and single bathroom vanities available in the industry. Our installation guide at the vanity Sydney section will assist you in finding relevant answers to your questions, particularly when it comes to selecting a new bathroom vanity. At the same time, this blog post will assist you in selecting top-performing sink vanities, including the best models on the market. Let us take a quick look at double bathroom vanities.
 Why You Should Go For a Double Sink Vanity  
You Do Not Have To Fight Over The Faucet
Many couples prefer investing in double sink vanities because they get extra elbow room when getting ready. You also don't need to worry about dodging the toothpaste when washing up. A double vanity has additional advantages- it allows couples to get ready at the same time. Your morning regiment will not be delayed since your partner's routine is slightly longer than expected.
An added advantage to a double sink vanity is the fact that you will have a designated sink space. Here, you can easily store all your makeup as well as grooming supplies set out just as you wish without grumbling from your better half. Other than that, you will not have to deal with your partner's items.
Of course, there is really no denying the fact that a prestigious double vanity can be an added luxury. However, it is an indulgence in which you obviously invest. With such vanity, you can rest assured that everything is in place since a beautiful vanity is, without a doubt, a beautiful piece of statement.
Take-Home
With double sinks, you will have two of everything- you will, therefore, need two faucets and plumbing. You will as well have two messes to clean up always. For many people, this is a significant drawback. Thus, the price tag for these furnishings, as well as plumbing, can be more of a shock. But if you really want to own a double vanity, you should prepare yourself for moments when the price rises by double. When it's time to pick your bathroom sink, deciding between one and two in the master bathroom becomes a significant challenge. But whatever you decide, there is always going to be a couple of excellent options on the market. With our guide, you should be in a position to choose the best. Happy shopping!