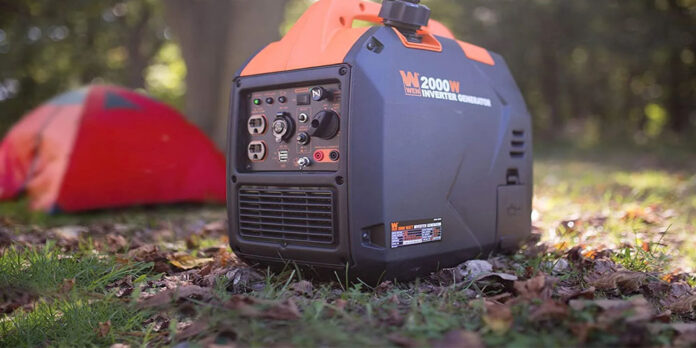 Whenever you go with the family to a picnic or it is a fishing trip you want to relax and enjoy the surrounding with your family. Everything should be perfect but if your generator is creating a harsh sound that is annoying then it not only breaks the relaxing momentum but also make it difficult to chat with your loved ones.
In the above scenarios, you need a quiet generator. This is where inverter generators like the super quiet 2350 generator are a blessing. These generators are designed in such a way that they produce very less sound. Read the given article to know more about how super quiet generators work.
Everything You Want To Know About Quiet Generators
A power generator can be very loud even if they are operating at a low load. A bigger generator of 10,000 watts can produce 75dB of noise or even more. But now advanced technology has made this possible where generators are available which produce noise as low as possible.
Generally, a generator that is producing more than 80db of noise is can be considered a loud generator. So we can define a quiet generator as a generator that produces less than 60 dB of noise.
How Do Quiet Generators Reduce The Noise Level?
Inverter generators are popular because of many reasons and one of the main reason behind their popularity is the low noise levels. There are a lot of factors that contribute to lowering the noise level such as the compact size of the generator.
Small Size
If we compared the advanced inverter generators with the conventional generators they are small in size and the design is compact, in other words, we can say that they have a smaller engine that produces low sound. Additionally, their motors are sealed hermetically which also contributes to lowering noise.
Can run at different capacities
Another mean adaptation because of which the inverter generators are running quietly is their ability to run at different capacities. An efficient inverter generator like a super quiet 2350 generator has a built-in feature where the generator adjusted its output level depending upon the job.
Actually, the generator makes more noise when it runs at its full capacity and conventional generators work all the time with the same capacity or speed regardless of the job or output needed. But the inverter generators do not work in the same manner.
If there are fewer devices or the job is smaller than the generator throttle the engine up and down to meet the needs but does not run fully tilted all the time. Besides lowering the noise level this feature also improves the efficiency and reduces the emission level of the generator.
Ending Remarks
Generally, generators make a lot of noise that not only annoys you but also makes conversations difficult. But now there is no need to bear the torture of generator noise thanks to inverter generators. Most of the inverter generators like super quiet 2350 generators run quietly. This is because of their compact size and their improved design. More details are provided in the above article.