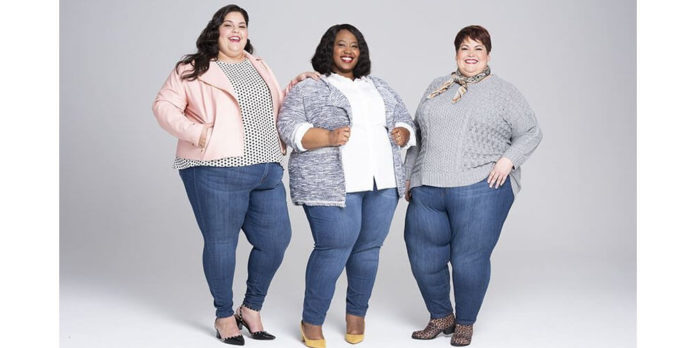 When buying clothes, especially if you are shopping for wholesale plus size jeans, the size is an essential factor to consider. No one wants to purchase several clothes that will end up not fitting. In this post, we look at measuring for plus-size shopping.
Tips for getting your measurements
Before going to the store to shop for jeans or any other clothing garment, you must know your size. This means that you have to measure yourself. Below are some incredible tips for getting the right measurements effortlessly;
1. Have a friend help you
Getting your body measurements by yourself can be challenging. For this reason, sometimes, you may end up with wrong measurements and clothes that do not fit you. Therefore, the best thing to do would be to have your friend help measure you.
2. Do it twice
Most of the time, when you measure yourself more than once, you will find that you get different results. For this reason, you should not settle for the first results you get. It would be wise if you measured yourself more than once or twice for the most accurate sizes.
3. Eliminate or add anything that would cause inaccuracies
The first thing you should do before taking your measurements, especially in the plus-size category, is to remove your shoes. This is especially important if you wear high heels because they tend to accentuate your curves hence triggering inaccurate results.
Additionally, it would help if you wear your undergarments so that you can get accurate sizes. If you love to wear layers, you can have on the clothes you want to wear under the new article when taking the measurements. It would also help if you made sure that your measuring tape is straight and not too tight. The trick is to insert one finger between the tape and your body when measuring.
How to measure your body size
However, you measure yourself depends on which part of your body you are measuring. Therefore below are some guidelines for measuring your body size;
a. Measuring your top size;
Stand straight on the floor with your hands lifted on both sides
Take a tape and have a friend wrap it around the fullest part of your bust
Insert a finger between your body and the tape to make sure it is not too tight
Note that you can do this on your own, but you are likely to get more accurate results if you have a friend or someone else help.
b. Measuring your waist size
Take off your shoes
Measure around the narrowest part of your waistline
Make sure you measure your natural waistline
You can effortlessly take these measurements on your own.
c. Measuring your hips and inseam
Make sure you do not have bulky clothes on or high heels
Measure around the fullest part of your hips
For your inseam, measure inside the length of your leg
Make sure you measure from your crotch to the floor
Conclusion
Once you have measured each of the parts mentioned above, you need to get a plus-size sizing chart. Using the chart, you can compare your measurements and determine your size. With this information, you can choose the best plus-size jeans and other clothing articles.