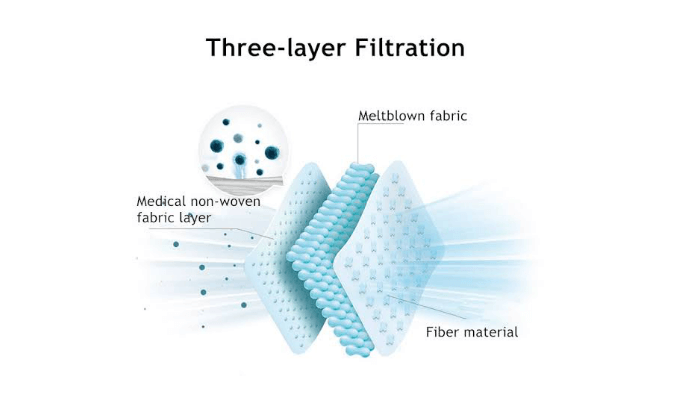 As doctors, nurses, or any other health care professional, the use of medical face masks cannot be overemphasized. With the recent happenings in the world, the coronavirus is seen to have done more harm than good. Health workers all around the world have been advised to stay safe and protect themselves by using face masks while conducting their essential duties.
At this time, Doctors and other health professionals have worked tirelessly to curtail the spread of the virus. Having good medical face masks is very important. But because of the recent pandemic, most people have gone out to make poor quality face masks that only cause more harm to the people instead of protecting them.
What are we going to do about this? Huana Medical Masks is the best solution for you. The Huana Group is a well-known brand producing high-quality face masks that have helped protect both medical personnel and individuals. This company is one of the most trusted companies when it comes to the production of high quality and high standard face mask for use.
During these times, we have done our best to ensure that we meet the increasing demand for face masks by companies, health institutions, and individuals all over the world. Medical face masks help the doctors and health personnel to properly administer treatment to patients without contacting the virus.
In these trying times, hospitals have turned to our products for protection because of the trust they have in our brand. We are a big name all over the world and our products give the best results.
During our manufacturing process,
We make use of state-of-the-art technologies to endure that our products are made to near perfection.
We do our best to maintain a clean environment throughout the manufacturing process. We are very strict when it comes to cleanliness.
Our Quality Control system and team are the best and they always deliver optimally.
We ensure that no faulty product gets to the final user. We check, recheck and double-check.
Health professionals all over the world have strongly recommended our medical face mask in hospitals, especially Covid-19 treatment facilities worldwide. When shopping for a new face mask you need to ensure that you get one that covers your nose and your entire mouth. These openings give easy access to the virus, and it goes straight into your body. These health care measures are not to be ignored.
How to wear a face mark properly.
Place the ear loop around your ears to prevent the mask from falling off.
Pull the mask up and down properly to endure that the masks cover your nose and mouth properly.
Ensure that you easy your hand with soap and running water before touching the face mask to remove it. Refusal to do this may lead to exposure to the virus.
Conclusion.
In the hospital, once you have seen someone showing signs of the deadly coronavirus, the first thing you need to do in to put on your protective gear. Then hand over a disposable medical face mask to the patient and take the patient for treatment. Together, we can curtail the spread of the virus.