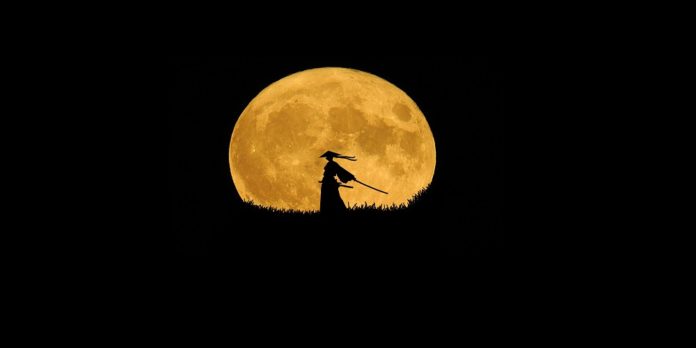 The samurai's way may be a thing of the past, yet the glory and significance of a samurai sword last forever.
Samurai swords have been collected as valuable works of art for centuries. The samurai sword is not only considered a unique and aesthetic weapon, but it also comes with a mythical vibe that continues to amaze collectors.
Today, getting your hands on authentic samurai swords is now easier than before. You can easily find samurai swords that have lasted for centuries or have one custom made for you.
What is the best piece to start your samurai sword collection?
If you are new to samurai sword collecting, you may get overwhelmed by the prices of authentic samurai swords. You can start your collection with a wakizashi – the short sword of a samurai warrior. This type of samurai sword comes at affordable and reasonable prices. Then, you can gradually move up to the bigger swords when you have more money.
How to look out for imitations
Many people love to collect samurai swords, so you should keep an eye out for fake ones – even the replicas look authentic these days. The best way to avoid them is to make your purchase from a reputable seller, one that is recommended by samurai swords enthusiasts and collectors.
You should also do your research to quickly determine the signs of a fake samurai sword. For instance, exaggerated wood grain is one sign of a phony samurai sword.
Purchasing a samurai sword online
Anything can now be sold online – and this is the same for samurai swords. Although it is always best to see the blade personally, this could be impossible when you live miles away from Japan's finest swordsmiths. But there are ways to make a wise purchase online. All you have to do is contact the seller and ask for close up pictures – make them zoom in on the details. You can even do a video call with them. Suppose the seller is unresponsive and refuses to entertain your queries or send you more information. In that case, it is best to move on to another seller.
Can you use an old Samurai sword?
Authentic samurai swords are made out of hardened steel. However, the act of reviving it to its original glory and polishing can make the blade fragile – especially if it is one that is really old. Some are so fragile that touching the blade can leave a fingerprint that can not be removed. This can quickly lower the value of your samurai sword. Because of this, it is advised that you should not use an authentic and old samurai sword. It is best to just have them on display, with barriers so your visitors will not be able to touch them.
If you want to own an authentic samurai sword for use, it is best to have one custom-made by a certified swordsmith that has learned the art of creating the samurai blade.
No matter what part of the world you are in right now, you can have an authentic samurai sword delivered straight to your doorstep. Owning an authentic samurai sword, whether one that has been around for centuries or an authentic one that is custom-made for use, is now easier than you think! Always remember to only purchase from sellers who can provide the proper documents and authentication papers!