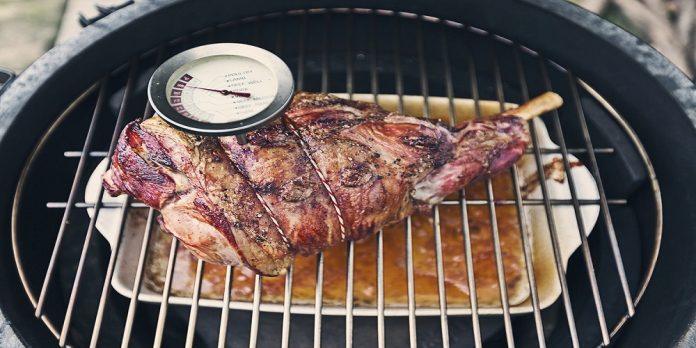 If you want to up your chicken or meat game, then you should probably consider smoking it. However, preparations to make the perfect smoked meat starts from understanding the right tools to use. One of such tools such as the meat thermometer for smoker will help to fasten the process for you.
Are you confused about other tools that you can use to get your smoker to work perfectly? Then stay on this article:
Tools That Will Get Your Smoker to Work Perfectly
The following are top equipment that you need to get started as a meat smoker:
1. Smoker Thermometer
The importance of a thermometer while smoking shouldn't be underestimated. While some of the smokers may come with a thermometer, you will still need one more extra to check the temperature of the meat.
2. Barbecue Light Set
With the barbecue light set, you won't need to install outdoor lighting. You can use them to make the most perfect dinner smoked meat even in the dark.
However, you should know that the light may not work on a lot of grills, except they are made from stainless steel.
3. Wood Grill Scraper
The wood grill scraper is used to clean the grates and tune up the gas grill. They help to lower the risk of losing bristles that may be in your food.
4. Time app
Since this is the digital era, you might as well bring some modernization into your kitchen. Instead of using large cookbooks to check for the current temperature of the meat, you can opt for a grill time app.
These apps are mostly available on iPhone or Apple smartwatches and can help dictate essential instructions to grillers. You can get guidelines and specific instructions at your fingertips.
5. Grilling Apron
The grilling chef apron is a must-have for every griller. With them, you will be able to easily keep your tools handy. It's often made of heavyweight material, comes with four pockets, and can be laundered with a washing machine. If you're a newbie, you may have to find out everything about how the grilling apron works.
6. LED Grill Light
This is similar to the barbecue light set. It can serve for the times where you have to grill into the night. Led grill light can be installed on any surface as long as it's metal and comes with a magnetic base.
Also, it consists of two different sources of power which are the AAA batteries and the lithium-ion battery which can be recharged.
7. Stainless Steel Skewers
Rather than using bamboo screwers to grill, you can opt for stainless steel skewers especially if you're grilling vegetables.
8. Lighter Cubes
Lighter cubes are helpful if you've run out of charcoal chimney starters. You can get up to 24 cubes. That will be able to light up even when it's wet; it all depends on the brand you're getting.
Final Thoughts
Smoking makes the meat as tasty and juicy as it can be. As a newbie, this article is all you need to quickly get started on the perfect meat smoking experience.