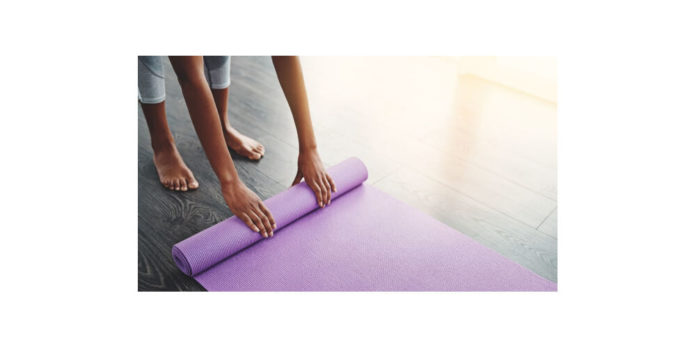 A travel yoga mat is primarily used for yoga practice while on the move. If you are a yoga enthusiast, you might want to tag along with your equipment while traveling, carry on with your daily routine, and create harmony in the body, mind, and environment. A travel yoga mat is mostly used for this purpose due to its design and convenience. In this write-up, we look at the advantages and disadvantages of a travel yoga mat.
Advantages of a Travel Yoga Mat
1. Light Weight
Since the travel mat is tailored to be used while on the move, it is light. It can easily be transported from one place to another in your backpack without having to worry about back pain or tiredness.
2. Easy to Pack
Some mats are designed to fold up into a small square while others are rolled up tiny anytime you need to carry it. Thus, it is easy to fit it into your bag or suitcase and not worry about any extra item, when transferring hotels, on the bus or plane. You can smoothly go through the airport without any hassle and save on money as the mat won't be charged as an extra piece of luggage. It is also convenient to put away into a small bag when it gets dirty and clean it later.
3. Used as a Towel
The travel yoga mat is thin enough and can be placed on top of rental mats. Public mats are used by many people who end up sweating on them during exercise. They may not be cleaned thoroughly compared to personal mats; hence most people prefer laying theirs on the rentals for hygiene purposes.
What to look out for
1. Price
Travel yoga mats vary in prices depending on the brand and material used, but they are a bit on the higher side. If traveling is your passion or might be a travel blogger, then spending money on one would be an investment.
2. Reduced Thickness
These mats are usually light and foldable; therefore, the thickness is compromised. Like the standard yoga mats mostly found in gyms, thick mats are hard to fold and pack but offer excellent support and comfort. You may experience slight discomfort with a traveling mat, especially if you have joint problems or sensitive knees, elbows, or spine due to less cushioning. You can always improvise portable padding like a towel or blanket to correct this.
3. Development of Creases
Due to its foldable nature, a travel yoga mat is prone to creases. Yoga practice can be very uncomfortable as some areas on the mat are not entirely flat, and you may experience a lack of stability during poses. Luckily, over time, the creases tend to straighten out.
Conclusion
Travel yoga mats vary in terms of the material used or style. The style is specific to you, and its good to know yours before getting a mat. Some have bright colors, which, to some people, reflect positivity while others are dull. Since the mats tend to be different, the pros and cons also differ, but few apply to them all.