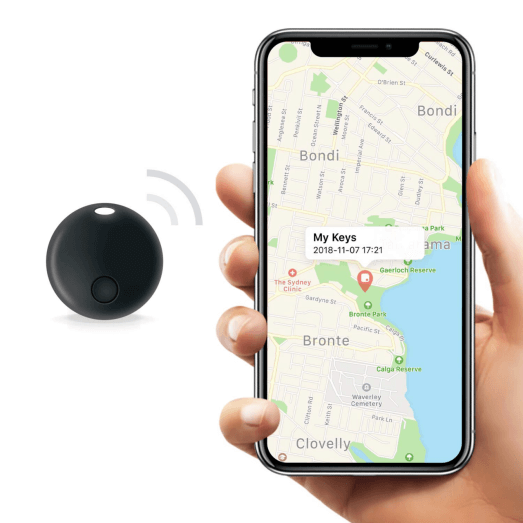 As you have learned in our previous series of Bluetooth Low Energy trackers, these devices are connected to your mobile phone in order to successfully track the location of your belongings. This implies that any type of Bluetooth tracker will assist you to find your items. They may also help you in finding your phone by making it ring. Come to think of it, Bluetooth trackers are a viable way to keep a track of your items at a relatively affordable price. But, you should know that there are a couple of differences you must pay attention to when purchasing a Bluetooth tracker. Here, we are not just addressing the basic elements you should look into like shape and color. Read more on the factors to consider when purchasing a rechargeable backup Bluetooth tracker in the next paragraph.
Battery – Bluetooth trackers are powered by a battery that can easily last up to 12 months. In many cases, these batteries can be replaceable, non-replaceable, renewable or non-renewable. Bluetooth trackers that have rechargeable batteries are known to have the shortest charge possible. They, therefore, need to be recharged weekly or after every 3 weeks. You may also recharge them via a standard USB mini charger just as you use your mobile phone. Bluetooth trackers with replaceable batteries last up to 6 months. This is entirely dependent on the model. Immediately the battery runs out, you can purchase a new battery for replacement. These batteries are coin-shaped. You can find them in most retail shops online and they cost approximately $5. This is still dependent on their brand. That said trackers that have non-replaceable batteries last longer. They are also water-resistant. Because you need to replace the entire tracker when your battery runs out, companies provide a discounted repurchase program. Here, you can get a new tracker at a viably discounted price of approximately 50 percent.
The Range– A tech-based Bluetooth will operate optimally at the range of up to 20 feet. With the Bluetooth trackers, this range will be extended to 100 feet. Some companies have stretched this in order for your phone to stay connected to the tracker at endless distances of up to 200 feet. In the long run, the connection range is going to depend on the surrounding of the user. Obstacles such as thick walls as well as cars can interfere with the connectivity range. Companies in charge of manufacturing blue tooth trackers will list the actual maximum range that a tracker can stay connected in product manual and descriptions.
Sound – Bluetooth trackers are designed to be heard. As a result, one of the most crucial features is the sound made by the device when you begin to actively search for it. The ringing tone of the tracker should be loud enough to be heard especially if your lost item is buried under a cushion. Pay attention to the melody of the ringer as well. That way, you will be better placed to hear it in a relatively noisy environment. 
Price – every product on the market has a price. This applies to Bluetooth trackers too. Their prices can range from cheap to variably expensive. That said you can easily factor in the tracker's accompanying features into the much you intend to spend. However, there is also another way to check if the price of your tracker is worth it prior to purchasing. You can easily view the app's ratings and user feedback online.
Take-Home
Think about what you shall be using your Bluetooth tracker prior to buying one. Is it going to be the locator of your lost items? Some trackers have additional yet useful features for instance; a thin, rechargeable water-resistant Bluetooth tracker can go be more useful when it goes off.