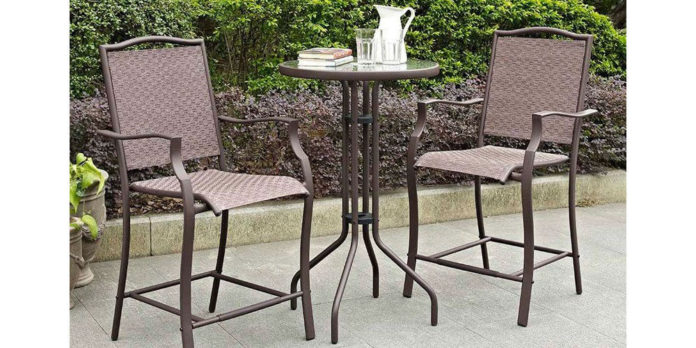 You do not need a large garden or patio space to create an outdoor oasis. All you have to do is use the space you have to create small heaven. You can do this by purchasing some outdoor furniture pieces like an outdoor folding rocking chair. In this post, we discuss tips for choosing patio furniture.
Tips for choosing patio furniture
Below are some factors that you must consider if you are looking to make an excellent choice when shopping for outdoor furniture.
1. Consider the amount of space you have
Firstly, consider the amount of outdoor space you have. The last thing you want is to get too many pieces of furniture that your patio looks congested. Therefore, considering the available space will help you determine the size and quantity of furniture you have to purchase. If you have a lot of space, you can determine how to set up your patio and furniture.
2. Consider the design
The next thing to consider is the outdoor furniture design. Outdoor bistro and bar sets have recently become quite popular because they feature a classic look. They also make great furniture for social events like weddings and anniversaries. Therefore, you may want to consider this unique design to set your patio apart.
Another popular design is rectangular folding patio chairs and tables. They are an ideal choice because they can be stored away. Besides the two designs mentioned above, there are several other options that you may want to consider before making a final decision.
3. Consider the material
Another critical element to consider is the material. The most common material used to make outdoor furniture is wood. Wooden furniture is usually elegant and durable. Other material options are stainless steel, aluminum, plastic, and a combination of more than one material. When choosing between the available materials, you must consider the benefits and downsides of each material. It would be wise if you also thought of the material's durability as it has to withstand adverse outdoor conditions. When choosing the best material, it would also be wise to consider the type of climate in your location.
4. Stick to your style and theme
It is also essential that you consider your style and the theme of your home. For instance, if the theme of your home is vintage, you may also wish to get vintage patio furniture to complement your style and theme. Note that the style of outdoor furniture you choose will impact the appeal and appearance of your outdoors. This also includes the materials and types of pillows and accessories for your outdoor furniture.
Conclusion
In addition to tips mentioned above, it would also help if you considered the brand from where you are purchasing the product. Here, it would be wise if you enquired about the reputation of the brand and the quality of its products. For example, read the reviews from other customers. Most of the time, the reviews are more sincere and reliable than the actual product description on the company website.