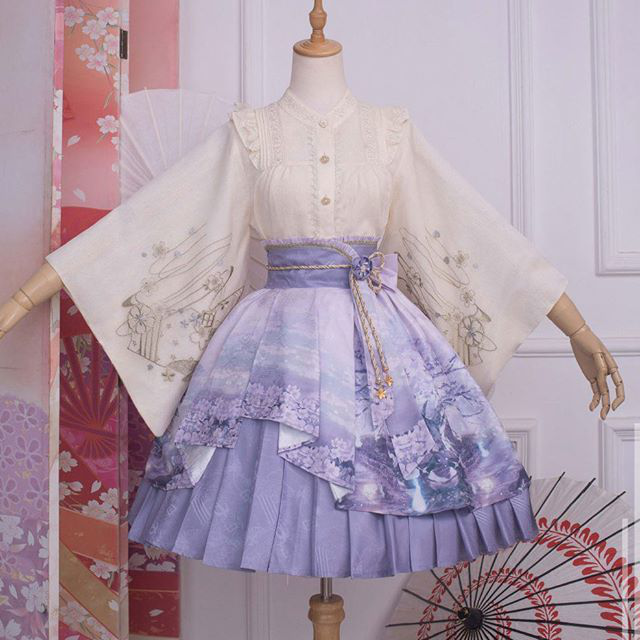 Over the years, Lolita style fashion has become one of the most recognizable current Japanese fashion trends. As noted, many people are incorporating modern designs making it easier for everyday folks to switch and embrace the Decora fashion with more ease. Numerous examples of this can be found at www.lolitastylefashion.com where one can get the kind of Lolita style that suits there taste.  However, even as you take liberties to infuse elements of your past wardrobe, below are Lolita style dos and don'ts that you should abide by.
Avoid Too Much Lace On The Lolita Style
Lolita style makes use of lace and frills to get a delicate balance. However, there is a misconception that Lolita equals using lace primarily. Unfortunately, too much lace overwhelms the desired Lolita look and makes the whole look unsightly. This is especially so when the use of synthetic lace is incorporated into everyday Lolita fashion styles. For a more balanced look, keep lace as an added fabric accessory. Doing so means steering clear of ruffled skirts made from full lace or wearing prints with lace.
Steer Clear Of Lolita Style Dresses Made From Unnatural Fabric
When choosing any brolita fashion, ensure that you avoid cheap looking dresses. Ideally, to make a sale, most manufacturers are now making cheap dresses from unnatural fabric. This results in low-quality dresses that have a shine on them. The kind of materials to avoid includes satin, synthetic fabrics like polyester and velvet. Instead play it safe by choosing chiffon, organza, cotton and other natural fabrics.
Buy From Lolita Style Specialists
As Harajuku fashion is now a fashion boom that is being embraced worldwide, many entrepreneurs are jumping on the bandwagon to make a profit. Unfortunately, most do this without any prior knowledge of the Lolita culture and hence produce substandard products. Keep alert by buying your clothes at a specialized Lolita store. When browsing online make use of the reviews and avoid dresses that are specifically tailored for cosplay. Also, avoid shiny looking materials, dresses in excessive fabric or purchasing Lolita dresses from Halloween shops.
Modesty Is Vital With Lolita Style
The main highlight of Lolita fashion revolves around the need to portray an innocent and childlike persona. Though dresses with low cleavage cuts, short dresses, and bare arms are everyday day looks that you have become accustomed too, it doesn't portray innocence. Aim to be modest by choosing Lolita skirts that fall below the knee. Balance out a low neckline by wearing something underneath it. Make use of bloomers and petticoats to enhance modesty.
Be careful of Lolita style accessories
Headbands, jewelry, socks, and makeup are accessories that glue together the Lolita look. However when choosing accessories for your outfit, its best to consider what is allowed. For starters avoid leg warmers as socks, the use of ankle socks or the use of striped socks. When choosing footwear, traditional Lolita looks means you avoid the use of sneakers and stiletto heels. What's more, avoid the use of crazy synthetic wigs and overdramatic makeup even in Gothic Lolita look to have a polished and sophisticated style.
Conclusion
The dos and don'ts above will act as a guide and allow you to get a feel of what Lolita style truly means. What's more, the great thing with Lolita fashion is the varying Lolita fashion types that can be found at Lolita style fashion cloth line allows you to choose what you like.