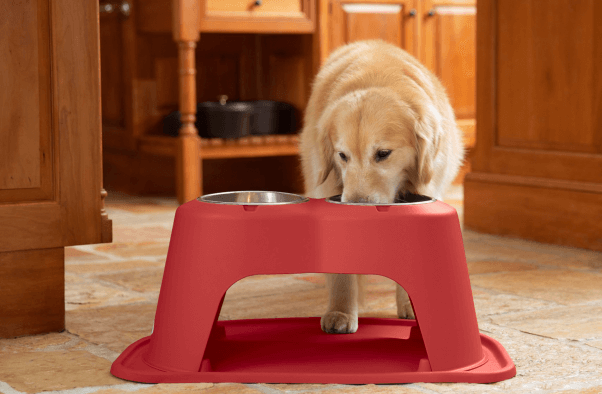 Pet lovers always want their little furball to remain healthy in all situations, as this saves feeding time.  With multiple pet feeders to choose from, getting the right one can be confusing. Besides, you would be disappointed if you spend on such an item, and if it fails your pets in terms of dispensing food and water, you would be disappointed. Today, you will learn more about choosing the best automatic feeder.
The Preface
Just as the name suggests, an auto pet feeder is a device that automatically dispenses food to your cat or dog via electronic programming.
To understand what it takes to have that top-notch pet feeder, you need to know the available types.
Types of automatic pet feeders
Pet owners like auto pet feeders since they are hassle-free. There are different types of pet feeders, including ones with timers, WI-FI operated, and gravity feeders.
Automatic feeders and water dispensers that come with timers will allow you to easily customize your pet's feeding schedule while choosing exactly what time you would like your cat or dog to eat and drink.
And if you do not wish to deal with a timer feeder and waterer, you can always go for the program unit App. This option of water dispenser and feeder is more convenient. You can also use your phone to program it while selecting meal time easily and the right portions for your pet.
 In case your internet goes down, the dispenser will still release water and meals.
Then there is the gravity pet feeder, which operates via the force of gravity, just as the name suggests. As your dog or can feeds from the bowl, the force of gravity pulls more food into the refill dish. And since you may not be able to control the portion sizes, gravity feeders should be used by the furry friends with no problem when it comes to accessing food.
Factors to consider when choosing an automatic pet feeder and dispenser
1. Price and budget
As with every product on the market, price and budget are crucial factors to consider when planning to get that beautiful furry friend an auto feeder. In the search for the best feeder, you will find high-priced ones that should purport to come with several benefits.
So generally put, the more features a feeder and water dispenser have, the pricier it could be. Even so, you can still find feeders that suit your budget. And if you do need a complex one at a reasonably affordable budget, you could choose a timer automatic feeder that is affordable.
2. Mealtimes
Roughly how many times will your furry friend feed daily? Most pet feeders are designed to support a schedule of about 4 to 6 times daily, which supports your pet's demands. You may also need to be specific about how much food you need to be dispensed from the device.
Final Thoughts
Hopefully, this brief overview of pet water and food dispensers helps you select the best option for your pet. The details have given insight into the factors you should consider when choosing a pet feeder and a water dispenser.