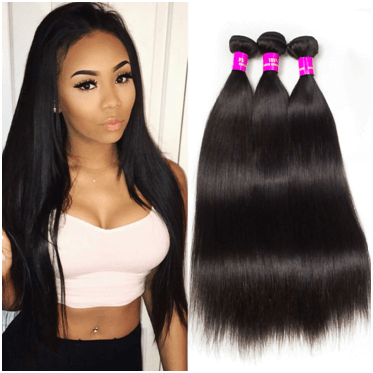 Human hair business is rising fast. If you have a passion for a human hair business, you don't want to miss out the profit you can make in this niche. But before you go into the business, it is essential to know the basics and the varieties of human hair.
You don't want to fail in something you passionate about, do you? One of the best products you can become successful selling is mink hair in the current beauty & fashion market. Mick hair wigs are characterized by silky softness and realistic finish; people will think it's your real hair. Other characteristics that describe mink hair include; long-lasting, thick, long, and easy to style.
 Since you are committed to delivering hair extensions that are of quality, you should consider supplier's like Brazilian mink hair. They have a high review, and that tells you they have a good quality of mink virgin wig.  But, there are vital tips to consider if you want your new human hair business to remain competitive. Master the tips below, and you will be ready to start your mink hair business.
Business plan and register your business
A business plan will enable you to focus on the strategies of your business. Also, it will help you manage your mink hair business progress. It is a continuous blueprint you will refer to and record what worked for your business and what you need to avoid in future. The business plan will help you track responsibilities given to your associates.
Once you have a business plan, register your business. It will protect you and ensure nobody uses your business brand name later when your business is thriving. Some people would use your brand name to sell the same products as you, and you will no longer make much profit.
You want a brand name that will be enticing customers to buy your mink virgin hair. Therefore, you need to pick the right name for your business. You can extract a brand name from what you have experienced in the past or the goals you have for your hair business.
Look for a store that will be accessible to your customers. Also, it is essential to choose a place where your products will quickly sell. Remember if you stay with the stock for so long before depleting it, you will end up making loses since you'll continue paying your store rent.
However, if you want to operate an e-commerce business, you don't need a store. Nevertheless, you will need a warehouse to keep your products. Mink hair wigs should be hanged or placed flat on a surface. Make sure the hair wigs do not get twisted together or bent.
Choosing a trusted wholesale supplier
When you are starting a new business, you worry about losing your money. Therefore, choose a reliable supplier that delivers mink hair in wholesale. Choosing a reputable supplier ensures you get quality wigs besides getting them on time and in good condition. Remember, professional suppliers are serious with their work and would not want a bad review from you. Thus, they will deliver your mink hair wholesale wigs in good condition.
Once you get a trusted hair supplier, you need to sell the mink virgin wig. People need to know about your business for them to order from you. Creating a website is a good start, but shares the site on Social Media. Eventually, venture into Google and Facebook advertisement opportunities. You will have to pay for these services but it will be worth it when your mink hair business thrives. Additionally, promote your hair business by sponsoring an event like beauty or fashion and hair show. It will boost your brand in the communities and thus, business growth.
You remember the brand name you came up with in the begging while starting your hair business? Use the name on your packaging bags. Every time you send a parcel to a client with a customized package, it will reach another potential customer. A branded box is a free advertising form. The branded bags are visually advantaging as they bring out a sense of style and class.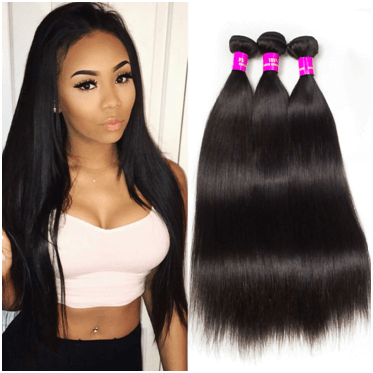 You can also use drop shipping packaging services. The supplier will include your logo on the packages before delivering to your clients.
Once you've marketed your mink virgin wigs on websites and Social Media, you get clients all over the globe. It might be impossible to deliver the mink hair yourself because you are just starting your business. Therefore, you can use drop shipping. It is a method where you take an order from a customer pay the supplier, and the supplier will deliver your request directly to the client. The supplier will include your logo on the packaging bag, and thus it will appear as if you delivered the mink hair.
Choose the fast-moving mink hair
Brazilian mink lace front wigs are one of the fast-moving wigs. The faster your stock moves, the faster your business grows. Additionally, a 360 mink lace wigs and blonde mink hair are highly rated, and you can sell them fast. Also, add accessories that will sell along with mink hair, which include styling clips and glue.
Consider having a professional hair adviser
Some customers have no idea what hair wig match their style. Nonetheless, a professional hair adviser will suggest options that will match the clients' style and skin tone. By doing this, customers will develop some reasonable relationships with your business, knowing you care for them.
Conclusion
Starting a mink hair business can be easy if you have enough information about them. Besides, the above tips will help you start a business from scratch and build it to be a successful business. Delegating responsibilities to other teams or your associate will ensure your business grows. Once you transfer the responsibility, concentrate on marketing your hair wigs on websites and social media. It will enable you to expand your business.