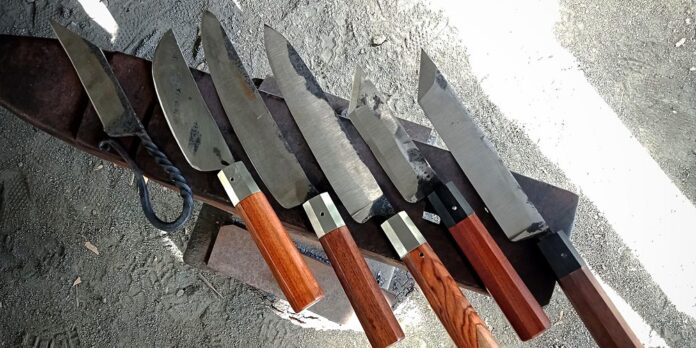 If you are a kitchen enthusiast, you understand that upgrading your knives is essential to make your cutting, slicing, dicing and mincing easy and quick. The cooking experience is indeed less about the quantity of the cutlery but more about quality. As such, you need to consider a couple of factors when purchasing chef's knives to cover your kitchen needs. The knife blocks and cutlery sets imarku offer great versatility for everyday catering services for your kitchen. While you look into the available knives in the market, you need to consider the following factors.
Cost
 If you spend a lot of time cooking, you already know that the knives will be basic requirements you will use on most occasions. As such, you will be required to spend at last for specific types that are more significant. Keep in mind that you need chef knives with quality material that stays sharp. This means you need to be prepared to invest in categories that are worth the price. While some may seem expensive, you probably don't have to spend a lot on knives that you won't spend frequently. However, it is essential to upgrade to knives that are comfortable to use and last longer.
Knife Construction
It is important to consider the construction of the kitchen knife and ensure it is compatible with your specific needs. Kitchen knives are usually categorized into two; forged and stamped. These types undergo different manufacturing processes, which define their quality and durability. The forged knives are usually considered high quality because they are constructed under extreme heat to create a strong blade. On the other hand, Stamped knives are cut out of steel and sharpened to form a knife. Plenty of these stamped knives perform well even with the standard quality.
Sharpness
You don't need to be a professional chef to figure out that a dull or blunt knife will not do you any good in the kitchen. You will not want to strain and risk injuring yourself with dull knives. As such, you need to choose a knife that can stay sharp for long before you can sharpen them again. Keep in mind that sharpness is one of the indicators of the quality of your kitchen knife. Besides indicating how well a knife works, sharpness also assures you safety when cutting food materials. You will also deduce fatigue with a sharp knife because your tasks will seem enjoyable and quick.
Handle Comfort
The ease of control and comfort of use are important considerations when you purchase kitchen knives. You will make a big difference to your cooking experience if you choose an easy-to-use and comfortable handle. Ensure that the knife comes with ergonomic features that create outstanding balance to the knife. This means the weight and the size of the knife should be relevant to make your everyday tasks smooth and enjoyable. Additionally, ensure the knife is the right category to handle the job to avoid making your work harder and risky.