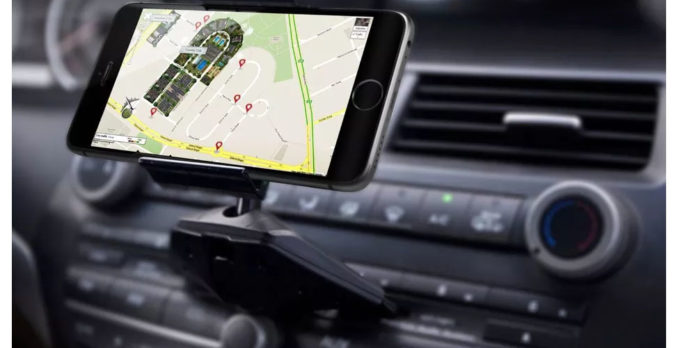 A car phone mount is incredibly useful, smart, and safer to use inside the car. The best car phone mount makes sure your phone is within reach and secure while driving. They are the best possibilities for navigation and hands-free calls; unfortunately, getting the best car mount is not just a ride in the park. You can find excellent options for your car mount at Syncwire. 
Car phone mounts make long-distance driving and around town riskless and give you more liberty regarding what you can do while driving. When you are on a long-distance trip, your phone isn't just a tool for making calls, it can be your trusted navigator or your trip DJ, and for your safety, it must be mounted securely. Your hands must be on the wheel and not your phone; you don't have to look down at highway speeds for directions.
What Should You Look into When Shopping for a Car Mount?
Not all car mounts are made equal. There are car mounts that work better with specific phones and cars than others. When shopping for the best car mount, you must first understand the particular features.
1.Design of your car.
The inside design of your vehicle should be the first thing you keep in mind. Is the dashboard flat with the various air vents designed? Your car's structure determines the type of phone mount you get.
2.Mount purpose
What will you use the mount to do? If it's for recording, get the support that holds both landscape and portrait orientation. For rejecting or accepting calls, any car mount can do.
3.Quality of the stand
Shop for a holder that secures your phone in its place. A frail frame can damage your device, so go for the one whose base you can trust each time you hit a pothole or speed bumps.
4.Charging features
If your battery runs out in the course of the day, the ability to charge it is a useful feature.
Other features you have to consider are quick release and telescopic feature.
Types of Car Phone Mounts
1.Magnetic
These types are furnished with neodymium magnets, making them the strongest globally. It holds your phone in place using magnetic power. Your device is secure placed onto the magnet. It's simple to use, and it is compatible with the majority of smartphones. However, you have to attach a magnetic metal plate to your phone's back.
2.Cradle
Cradle doesn't keep every phone in place. When shopping for a cradle, check for compatibility with the dimensions of your phone. They have a powerful grip over your phone that prevents it from accidentally slipping out in case you hit a pothole.
3.Vent Clips
They are mounted near the car's air ventilation. This keeps your phone close to your eye level without hindering your road view while driving. However, not all car ventilations fit the clips, especially the ones with unique designs.
4.Dashboard Mount
They are used in cars with flat fore interior designs. They have an adhesive strip that maintains the structure into place. They are convenient for you as the driver, but the adhesive strips leave unpleasant marks behind, and removing them is challenging.
Final Thoughts
These are the significant points to keep in mind while shopping for a car mount. Having the right technology in your car makes it feel brand new. Upgrade your vehicle with this high-tech accessory for a different ride.