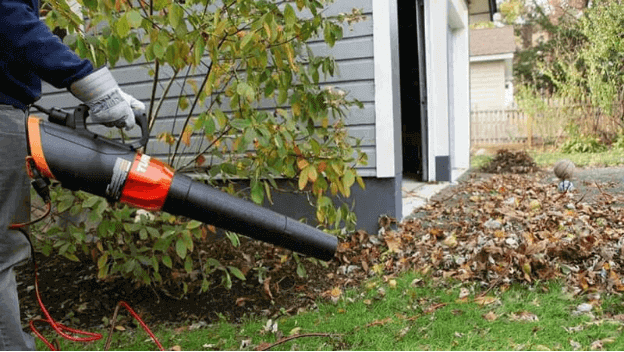 When you hear the phrase 'Leaf Blower', it is almost certain that the conventional use will come to your mind- an electric or gasoline-powered machine that pushes air out of its nozzle to clear off grass cutting and leaves. But do you know that there is more to a leaf blower than you are probably aware of?
Leaf Blowers are very essential. Not only are they useful for clearing off snow, cleaning vents or using a conduit pipe to thread wire at high speed, they are also useful indoors for removing dust from computers and other electronics.
Here are 5 uses of a leaf blower that will blow your mind:
Wash your car with ease: Most people are not aware of this amazing use of leaf blowers. Whenever you go to a car-wash to get your car cleaned or you clean your car at home, one of the fastest ways to get it dry is by using a leaf blower. However, note that you can only use the leaf blower after you have thoroughly rinsed your car.
PS: It is better to use car-wash detergents rather than normal household ones for your car.
Blow away your snow effectively: If you walk into a store and you see a snowblower and a leaf blower, you would likely pick a snowblower, right? Turns out that a leaf blower can do the work of a snowblower, and even better. Never worry about the effort you are going to put in to use a hefty snowblower. With an electric leaf blower, you will be able to clear off snow without stress. Visit cacoop to get yours today.
Dryer vent cleaning: Cleaning a dryer vent is often complicated because you have to uninstall the whole ventilation pipe system and install it back after cleaning, which is very risky. But you would not have to go through that stress with a leaf blower. You only have to remove some components and plug it back again.
Removal of grass from mower decks: Have you ever had issues with a mower because of the accumulation of grass cuttings on the deck? This is often experienced by people who own private mowers or often use one on lawns. When you use a mower for a long time without removing the accumulated grass that has settled on the decks, it soon enters the drive shafts and hides under the pulleys, which can lead to a lot of trouble. Eradicate this trouble by removing the grass from the mower deck using a leaf blower.
Still, the best way to clear of grass cuttings and leaves: This is one of the most effective (and fastest) ways of clearing leaves outdoors. Small compact sizes are normally used for smaller lawns, while bigger models are normally used for larger lawns. All you have to do is to blow all your leaves to the disposal area, and you're done! Visit cacoop to get yours today!