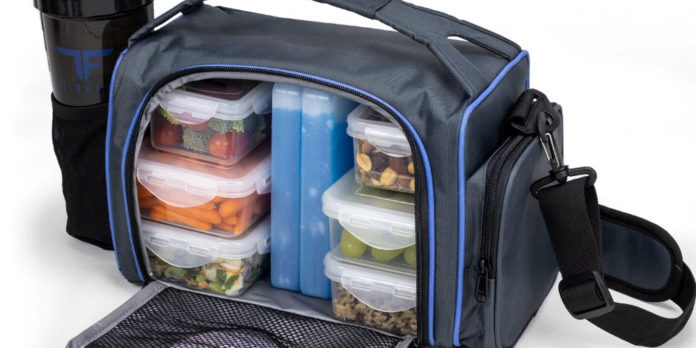 Meal prep lunch bags are used to carry meal prep products, like ingredients. They can also be used for storing prepared foods. They come in a wide range of brands and types. This post looks at how to choose the best meal prep lunch bag and the various types of meal prep lunch bags. 
Types of meal prep lunch bags
Below are some of the most popular types of meal prep lunch bags;
1. Insulated bags
Also known as cooler bags, insulated lunch bags feature an outer layer made of rigid plastic fabric. The most popular form of plastic used is vinyl, polyester, or nylon. These types of plastic are typically hard to tear, and they do not stain easily. The inner layer of insulated lunch bags is made from water-resistant materials like aluminium, foil liners, plastic, and vinyl. The inner layer helps to keep the food fresh and dry. The two layers (inner and outer layer) are the reasons behind this type of bag's insulation property. The downside to this type of lunch bag is that it costs more than typical forms.
2. Miniature meal prep lunch bags
These types are defined because of their size. They are typically small, and they cannot contain a lot of food. They are ideal for packing the exact amount of food you will need for a specific time. Their size makes it perfect and comfortable for carrying around as they are not heavy. The downside to this type of lunch bag is that it does not contain enough space for a lot of food.
3. Large meal prep lunch bags
These lunch bags are designed for keeping a lot of food. Regardless of this element, they are still compact. Their compact design means that they can fit into a backpack or tote comfortably. Most large lunch bags also come with mesh pockets. The role of these pockets is to hold snacks. Some people use the pockets to keep ice packs.
Determining the best meal prep lunch bags
After understanding the various types of lunch bags in the market, the next natural step is to choose the best one from the list. You ought to ask yourself the following questions when determining the best type of lunch bag;
1. Which types of food do you want to carry in the lunch bag?
The type of food you want to keep in the lunch bag will determine your best choice. For instance, for a meal prep lunch bag for carrying perishable foods, you need an insulated lunch bag. This product will keep meals cool and fresh for a while.
2. How long do you want to keep the food in the lunch bags
The time you wish to have food in the bag will also determine your choice. If you want to keep the food for a long time, it would be best to get a lunch bag that will maintain temperatures and keep your meal from spoiling. In this case, the ideal option is the thermal or insulated lunch bag.
Conclusion
You may also need to consider the amount of money you wish to spend and how much food you want in the lunch bag. The best thing to do would be to visit the store and look at various types and brands of lunch bags before choosing the best one.