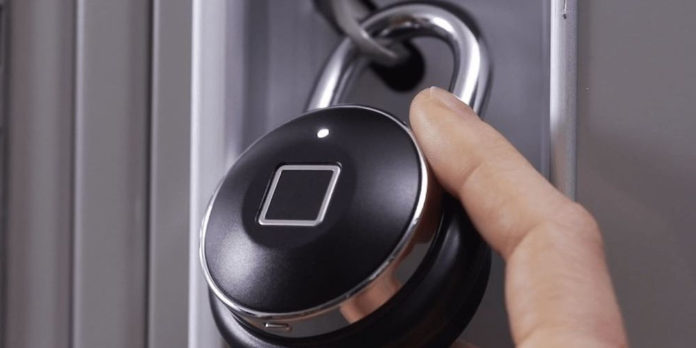 The onset of biometrics made personal identification easier. Smart fingerprint padlocks have become more common than traditional locks. Smart Fingerprint padlocks are designed to permit convenient opening without using keys or passwords. No one can have access unless you program your lock system to acknowledge that person's fingerprint. Whatslock: Best fingerprint padlock is built from cut-resistant and heavy-duty materials, warranting excellent security and making them optimal for long-lasting use.
The lock fits different outdoor and indoor use like suitcases, handbags, house doors, warehouses, and bicycles. It revolves around fast and easy access to what is relevant. It has 360-degree recognition ability on fingerprint, unlocks instantly in 0.5 seconds, and waterproof protection.
Essential Features of Fingerprint Padlocks
1.No app, no Bluetooth, and no key (AICase fingerprint padlock)
Fingerprint padlocks can keep up to ten different fingerprints; hence you can share it with family members or staff with less effort. It isn't necessary to upload your private data, and there are fewer problems due to the APP. Your fingerprint is the sole key. You may delete or add fingerprints comfortably by following instructions on the user manual.
2.Long battery life and low battery reminder
Fingerprint padlocks are made using a lithium battery (3.7V 200mAh) with a small USB charge. When fully charged, you can unlock ten thousand times or a two-year stand-by. It has a low battery reminder. After getting the low battery reminder, you can unlock up to thirty times.
3.IP65 waterproof protection
The design of IP65 waterproof ensures that the padlocks can be used on different outdoor and indoor occasions without having to worry about rusting.
4.Widely used, quick and convenient, and best security
Fingerprint padlocks are widely used for cabinets, house doors, handbags, suitcases, tool case, garages, and gates. It is convenient and is well priced with a five-star rating.
5.Your finger is the key, quick to unlock, and very safe.
Fingerprint padlocks have a body made of a zinc alloy metal and a stainless-steel shackle used for safety, convenience, and superior cut resistance. It has a fingerprint scanner technique for 360-degree arbitrary biometric recognition, allowing you to unlock or secure the padlock within one second of a simple touch.
Fingerprint Padlock Buying Guide
Check the quality of the material used in making the fingerprint padlock you want to purchase. For the shackle, buy a padlock built using stainless steel and aluminum alloy for the body to ensure maximum security. A unit made from zinc alloy is also good since they are long-lasting.
Battery pack.Battery capacity is important. Buy a fingerprint padlock with a built-in battery for longer runtime.
Fingerprints capacity.Consider how many fingerprints a fingerprint padlock can accommodate. Some padlocks are capable of accommodating up to twenty fingerprints, whereas others support only ten fingerprints. Therefore, find a fingerprint padlock that suits the number of users.
Benefits of Using Fingerprint Smart Locks
Security is based on the biometric identification of fingerprints.
It makes monitoring easier when used with an app.
You don't have to worry about misplacing keys.
They provide more security than traditional locks.
Final Thoughts
Smart fingerprint padlocks are safe, more secure, rechargeable with built-in batteries, and excellent for your outdoor or indoor needs. Don't miss out on them; get vigilant and buy on that suits your security needs.